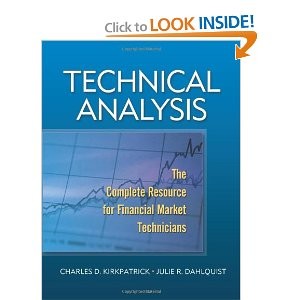 Charles D. Kirkpatrick – Technical Analysis
Click Here to Download A GREAT Trading Tool and Strategy For FREE
It is the complete Resource for Financial Market Technicians. In this book, you will get a complete, objective, and consistent tutorial and reference for the whole field of technical analysis. This book is suitable for traders, researchers, as well as serious investors. Traders as well as expert investment managers are gradually more recognizing the worth of technical analysis in identifying trading opportunities.  By reading this book, you will gain knowledge of how to use tested sentiment, momentum indicators, seasonal affects, flow of funds, as well as many other techniques. The authors explain which chart patterns and indicators have been consistent, show how to test systems, and reveal how technical analysis can be used to alleviate risk.
The writer Charles D. Kirkpatrick has spent decades using technical analysis to give advice major investing institutions. As well as he presently teaches the topic to MBA candidates, giving him exclusive insight into the most excellent ways of explaining its complex concepts.
You are most welcome in our blogs and feel free to leave your valuable comments and suggestions.